Ripped Base and the Insuperable Span
2021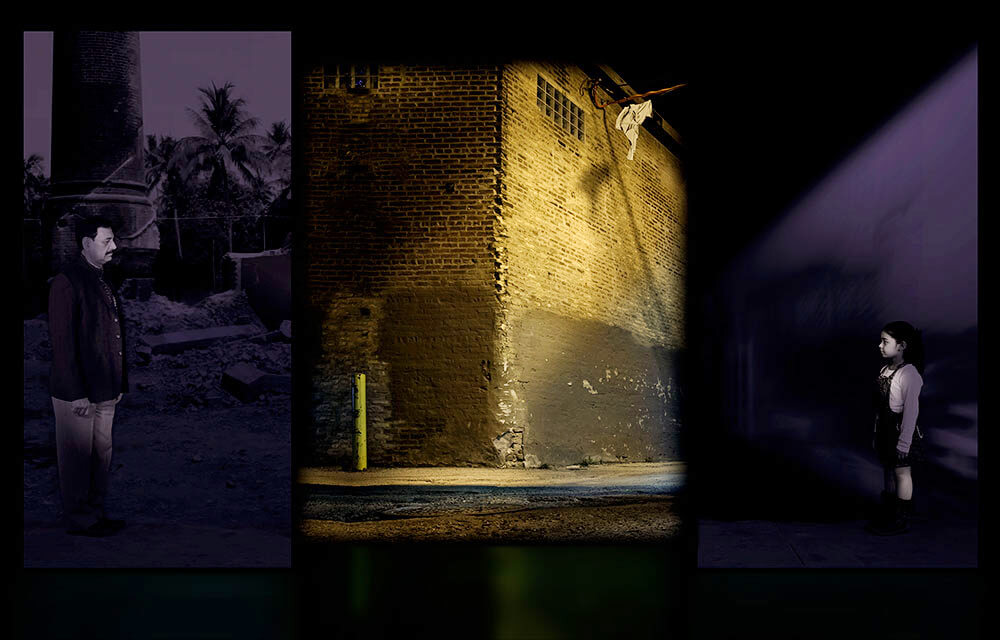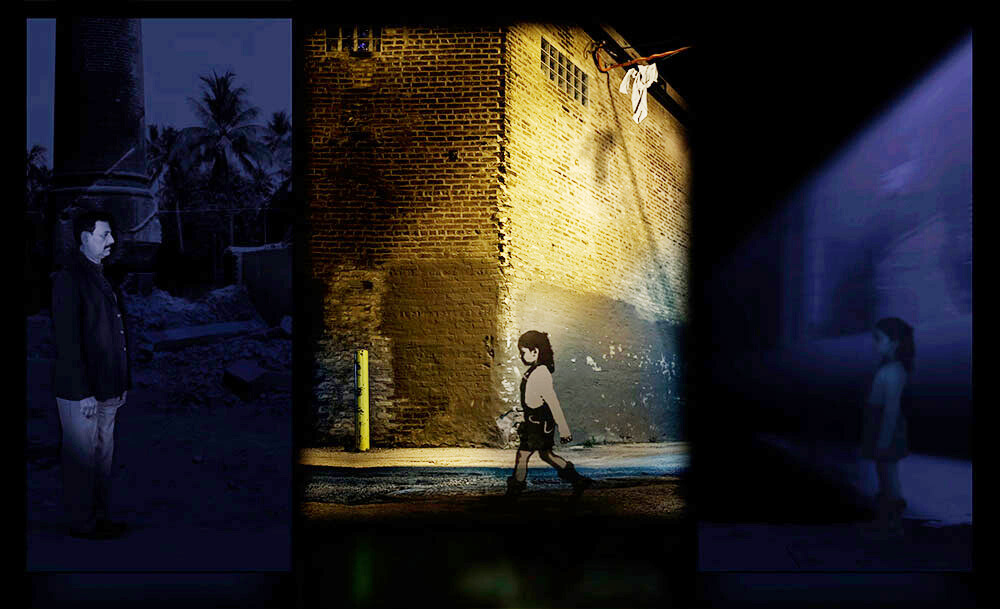 SINGLE-CHANNEL: PROJECTION ON TWO DIGITAL-COLLAGE PANELS AND THE BACK WALL.
Duration 5'36"
Dimension: height 75.5 inches x  width 132 inches, depth 18 inches.
We could begin with Ranbir Kaleka's work Ripped Base and the Insuperable Span featuring projections on two canvases as well as a back wall. It carries the painterly but initially indistinct images of a man and a small girl who occupy their own frames, separated by a city street that remains vacuous and transitional. At first, the girl walks out of her painted shell to travel across the middle regions, where she becomes animated, even transparent, only to reach the man and lock him in an embrace as he fades out and eventually disappears.
The girl holds on to the blurred image; the man is not really there. In a cinematic cut, we suddenly see the man, now also animated, in the middle of the street, and as he crosses over to embrace the little girl she too disappears like a shadow figure. In this evocative staging, their caged separation and failed attempts to embrace each other not only considers how people have suffered from a lack of human contact and bodily touch in the ongoing pandemic but also focuses on situations of migration that enforce a separation between parents and their children.
Susanta Mandal ( Excerpt from interview for the exhibition, 'Erasure' in Indian Express.